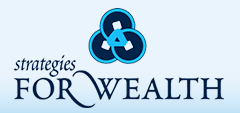 When:
Tuesday, March 4, 2014 from 5:30 PM to 8:30 PM (EST)
Where:
320 Studios
320 W 37th St
14th Floor
New York, NY 10018
Hosted By:
BizGro Partners
Business development firm, helping small and medium-sized companies increase profitability, cash flow and overall enterprise value.
Register for this event now at:
http://www.eventbrite.com/e/workshop-double-or-triple-your-business-profits-this-year-tickets-10364399197?aff=rss
Event Details:
BizGro Partners, in conjunction with Strategies For Wealth presents:
DOUBLE OR TRIPLE YOUR BUSINESS PROFITS THIS YEAR:
"Aggressive Modern Day Growth & Expansion Practices for B2B Business"
Hosted By Strategies For Wealth @320 Studios
Tuesday March 4th, 2014
5:30pm to 8:30pm
320 Studios
320 West 37th St [map]
14th Floor (b/t 8th & 9th Ave)
New York, New York 10018
Food and Drink will be served complimentary at no charge. Seating and Registration begins at 5:30pm.
To reserve a seat, please RSVP. You can call 201-496-6931 or you can email askbgp@bizgropartners.com.
This workshop is a must for any business owner or key advisor to entrepreneurs.
A recent statistic shows that 93.4% of all entrepreneurs believe that it is harder to grow a business in today's environment than 20 years ago. We believe this is only true if you do not understand what is available to you as a business owner or someone who is in charge of business development for your company. At our workshop we will reveal why it is actually easier to grow your business today, and explain the practices you as a business person must engage in to grow your company's sales, profitability, cash flow, and enterprise value.
At our workshop, we will discuss the following:
Why the traditional methods of hiring and utilizing salespeople are outdated, ineffective, and

flat out a waste of money?

Why Making Business Acquisitions is essential to rapid growth and how to get started playing

this game?

How to make money in your sleep online. How the world of E-Commerce is truly changing

the landscape of business and how to use the Internet to vastly expand the marketplace of

customers you target?

A key strategy for protecting your wealth. We will reveal a strategy of the "Superrich" that can

actually be used by any entrepreneur at any level.
Register today.
Seating is limited.
Come join us for Free Food and Drink. We look forward to seeing you.
Read More →