All
Board Managers
Board Participants
Executive
Teammates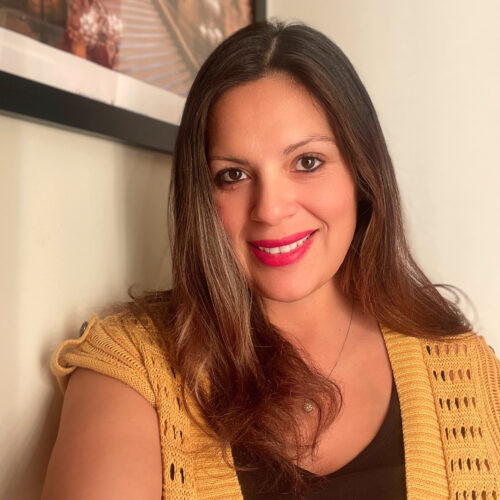 Carolina Prieto
VP of Operations
Carolina Prieto is currently VP of Operations, she is a bilingual Spanish speaker that has an extensive background in Management and in Leadership. Previously in her role as a leader in School Business Administration, she developed, organized, managed, delegated, and implemented many strategies to facilitate and drive success. She is a graduate of St. Rose College, Magna Cum Laude and has two master's degrees. Carolina is a highly affable, easy going, efficient, and always up for the challenge, driven type of person. Known for her diligence and her ability to see the overall picture, Carolina provides our clients the support needed to succeed and grow to the next level.
Sylvia Mullen
VP of Marketing and Administration, Senior Paralegal
Sylvia comes to BizGro Partners with over 10 years of SBA commercial lending and legal experience and has closed hundreds of business transactions. Her skills include mitigating the legal team's workload by reviewing and evaluating legal documents, preparing closing documents, reviewing due diligence, monitoring loan closings, and performing pre-closing and post-closing services.  Sylvia attended Florida Atlantic University and is a commissioned Florida Notary Public. In her spare time, she likes biking and traveling. She is a Francophile at heart and visits France frequently where she enjoys the culture, architecture and, of course, the food.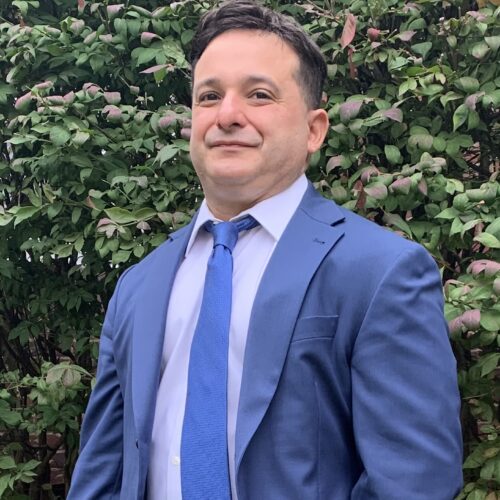 Jorge Salva, Esq.
Chief Legal Officer
For over 20 years, Jorge Salva, Esq. has represented entrepreneurs, family businesses, early-stage and mature closely held companies across numerous industries, including IT consulting, pharmacies, chiropractic, urgent-care centers, manufacturing, retail, wholesale distribution, franchising, as well as licensed professionals including architects, accountants, and independent financial advisors. Jorge has advised and negotiated a wide variety of transactions from entity formation, corporate finance, asset-based lending, and mergers & acquisitions, including for many of BizGro Partner's portfolio companies. Jorge is dedicated and experienced in negotiation and structuring transactions in a manner that achieves their business goals while minimizing legal risks of post-closing disputes and litigation. Jorge is a graduate of the University of Pennsylvania Law School and is admitted before the Bars for the State and Federal Bars for New York and New Jersey.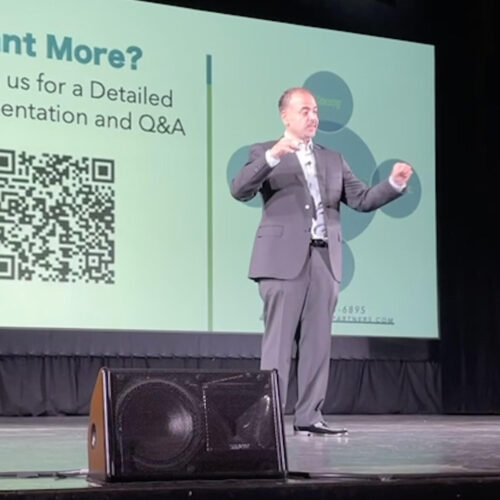 JC Maldonado, III
Chief Executive Officer
J.C. Maldonado III, is the CEO and a Managing Principal of BizGro Partners, Inc.  JC originally founded the predecessor entity, that evolved into BizGro, in the year 2000 as a Mergers and Acquisitions Intermediary Firm that focused on helping Small and Middle Market Companies buy and sell companies.  With years of transaction experience under his belt,  JC, along with his partner Sam, in the year 2010 decided to focus on an underserved market by acquiring profitable Small Companies in the B2B arena of a certain size, essentially transforming BizGro into a Large Holding Company that is a professional acquirer.  JC has 20+ years' experience in the Investment Banking Buy/Sell Transaction Arena, as well as, experience training, motivating, and managing entrepreneurs, investors, business owners, executives, and salespeople. He has a J.D. from Fordham University and chose to go into business instead of practicing law.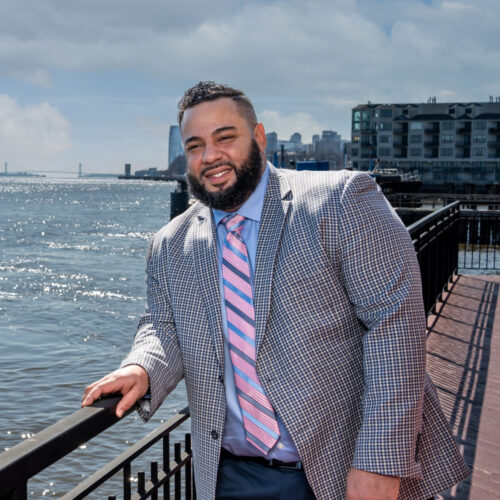 Samuel Maldonado
Chief Financial Officer
Samuel Maldonado is the Chief Financial Officer and Managing Principal of BizGro Partners, Inc.  Sam became a partner of the entity that evolved into BizGro in 2002.  His professional background is in the the area of Financing M&A transactions and Business Valuation.  He has directly participated in hundreds of Buy/Sell transactions as an Intermediary and has raised hundreds of Millions of dollars necessary to complete these same deals.  He has even testified in Court several times over the years to render his opinion on Business Valuation matters.  Sam, plays an intricate role in the day-to-day management of the Holding Companies that own all of BizGro's business assets.  He is directing responsible for managing the cash-flow of each business BizGro has a stake in and brings skills that are necessary to improve the value, profitability, and efficiency of each business that is acquired. He has 20+ years of metric and business analytic development along with vast IT software management implementation that deals with current office staff and reallocation and repurposing of staff.  Sam attended Baruch College and majored in Finance.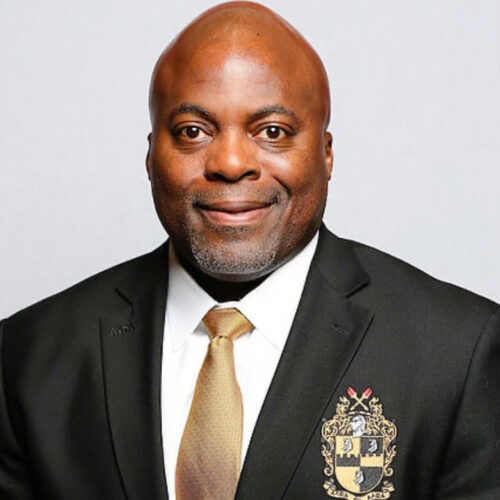 Dele Oladapo
Chief Operating Officer
Mr. Oladapo is BizGro Partners Chief Operating Officer.  In his role as COO- Board Management and Capital Raising are his primary responsibilities. Currently, Dele manages 7 portfolio businesses on the BizGro platform, with a total of $60M+ in revenue. Prior to his role as BGP's COO, Dele was a technology professional, with roles that include C-suite leadership at Prudential Financial. Mr. Oladapo holds Board and leadership positions with non-profits such as LIFT and the Alumni President of the Alpha Phi Alpha Fraternity, Inc's largest chapter in NJ, Alpha Alpha Lambda. In 2020, Dele acquired 90% stake of a Sub-Specialty Construction Painting company- a well-established commercial painting business in Georgia, with an annual revenue of $4.7M+. In addition to technology, Mr. Oladapo is passionate about talent and leveraging the unique skill sets of American military veterans. He is an executive sponsor of Workforce Opportunity Services, a nonprofit training and hiring program that partners with Prudential to prepare military veterans and urban youth for careers in technology and business operations. He has also served as the head of the Office of Veterans Initiatives.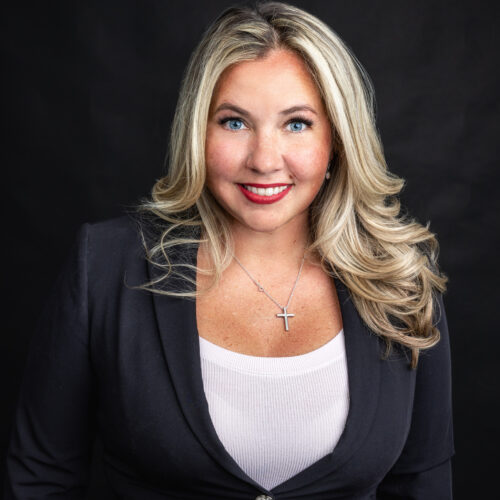 Erin Crawford
Chief Business Analyst
Erin currently serves as a Chief Business Analyst for BizGro Partners.  She has over 11 years of M&A experience including business brokerage and franchising.  She holds the International Business Brokers Association (IBBA) accreditation as a Certified Business Intermediary (CBI) and currently serves as a Board member as well as serving on several committees for the organization.  Erin was the recipient of the CFE Women's Executive Scholarship, which allowed her to earn her Certified Franchise Executive credentials in 2013.  She enjoys mentoring other brokers and has developed educational seminars for the Business Brokers of Florida series in South Florida, where she is able to share her experiences with other brokers who are just getting started in their careers.
She holds an MBA from the University of Florida and is a native-born Floridian.  Erin resides in Lake Worth Beach with her 3 children and 2 French Bulldogs, Harley and Tucker.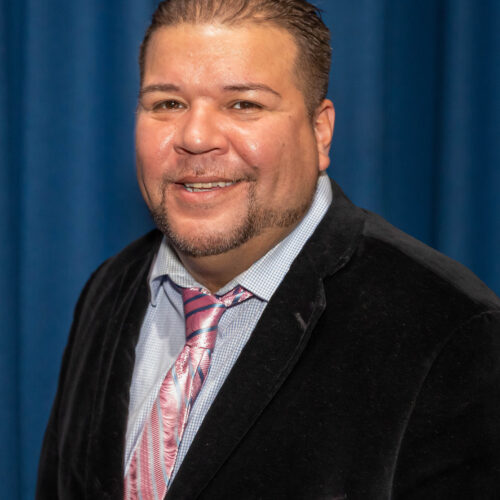 Joel R. Rivera
Director of Investor Relations
Joel R. Rivera has a Strong Network of Elected Officials, Community Leaders, Not- for-Profit Organizations, Faith-Based Leaders, Corporate Executives and Business Owners. Through his knowledge, unique skill set, and experience, Joel provides the necessary relationships to forge and develop successfully partnerships. Joel's work allows him to help his network effectively partner with Bizgro Partners in acquiring well-established and profitable B2B Business, ultimately providing a strong Return on Capital and an On-Going Positive Cash Flow, and the opportunity for Financial Freedom.